About CHARYN CANYON NATIONAL PARK
Charyn Canyon is one of the most popular day-trips in the Almaty region. It is located 195 km east of Almaty, near the Chinese border. Wanna feel yourself a western hero? That's the right place to try!
There are different theories about the origin of the name "Charyn". The most popular that "Char" translates from Turk language as "cliff", another version is that it's a word for ash tree from Uighur language (there are a lot of Uighur villages around). The canyon is part of Charyn National Park since 2004. It stretches along the Charyn river from south to north for 154 km and has a lot of hidden stunning spots that you never notice from the main road. For three years we discover that magical place and I'm sure we'll find a lot of treasured places there!
Back in time, about 400 million years ago an ancient ocean Paleo-Tethys was splashing its waters on the whole territory of modern Kazakhstan and far away outside. 20 million later the bottom of this ocean had started to rise because of the movement of tectonic plates and 300 million years later instead of the ancient ocean the Jungar Sea had formed here, which disappeared in 50 million years and was replaced by Ili lake, that was washing down the foothills of Ili-Alatau mountains and layers of sediments were formed. These ancient sediments turned into one of the most picturesque areas you can enjoy visiting – Charyn Canyon.
Weather in Charyn Canyon.
In touristic season, from April until October, the inside canyon can be extremely hot (about +35 or even +40 degrees on Celcius), so DO NOT forget your sun cream & hat! However, sometimes in some rare summer days, it rains here, and if it rains – it literally pours! In winter, a thin snow layer covers the canyon and the temperature is around -6 C.
Flora and fauna of Charyn Canyon.
A canyon is a unique place where the Sogdian ash tree that survived Ice Age is still growing! It only exists here and in North America. How cool is that, ha? You can literally touch the history! Also, more than 1500 plants and 62 animals are here, part of them are in a Red book of Kazakhstan. If you get lucky, you might see steppe eagles, gazelles, foxes, and others. Moreover, the canyon keeps remains of fossil fauna such as mastodon, elephants, hyena, and more.
Last year in October we were lucky to meet a Siberian mountain goat right in the most visited part of the canyon (at that time it's rarely visited)! Gosh, that was such a special unforgettable moment!!! The fully matured adult was just a dozen of meters from us! He was running, but then in one moment he stopped, looked at us for a moment, even posed a bit, and then we saw how graciously this big animal can be, jumping on the rugged rocks.
The most visited place in Charyn Canyon is "Valley of Castles". It's called so because of the shape of rocks that looks like castles. Besides "castles", you can notice "a Soviet car", a big round rock barely hanging on a tiny rock, "a human head" and anything that your imagination will bring. Usually, we go down to the Charyn river ( around 3 km), it takes 40-50 mins of an unrushed walk with enough time to snap cosmic photos on the way. On the road to the river, you will see a rock arch, some people believe if you touch the right part you will be rich, left part – you will find love, but you can have both.
Upon arrival to the river, you will see several tables with benches for travelers to rest and have lunch, but we like to go further to the river, sit on one of many stones, enjoy the view of the fast mountain river and enjoy the picnic. On a hot summer day, it's so good to take the shoes off and enter the cool water and walk around. The river is not deep, but we would tell you to be cautious while swimming in any of the mountain rivers: the flow can be extremely fast in some places and the stones on the bottom are slippery. Also, you will see several beautiful yurts (a more suitable option for bigger groups – one yurt can accommodate up to 7-8 people) and bungalows (for two people each) on the river bank. Next to the yurts, you'll see the café with a nice summer terrace. The way back usually takes around one hour cause we are going uphill, sometimes on hot summer days it can be a bit complicated for some travelers, so in this case, we use an official taxi of the national park, which cost around 500 tg or 1.2 euro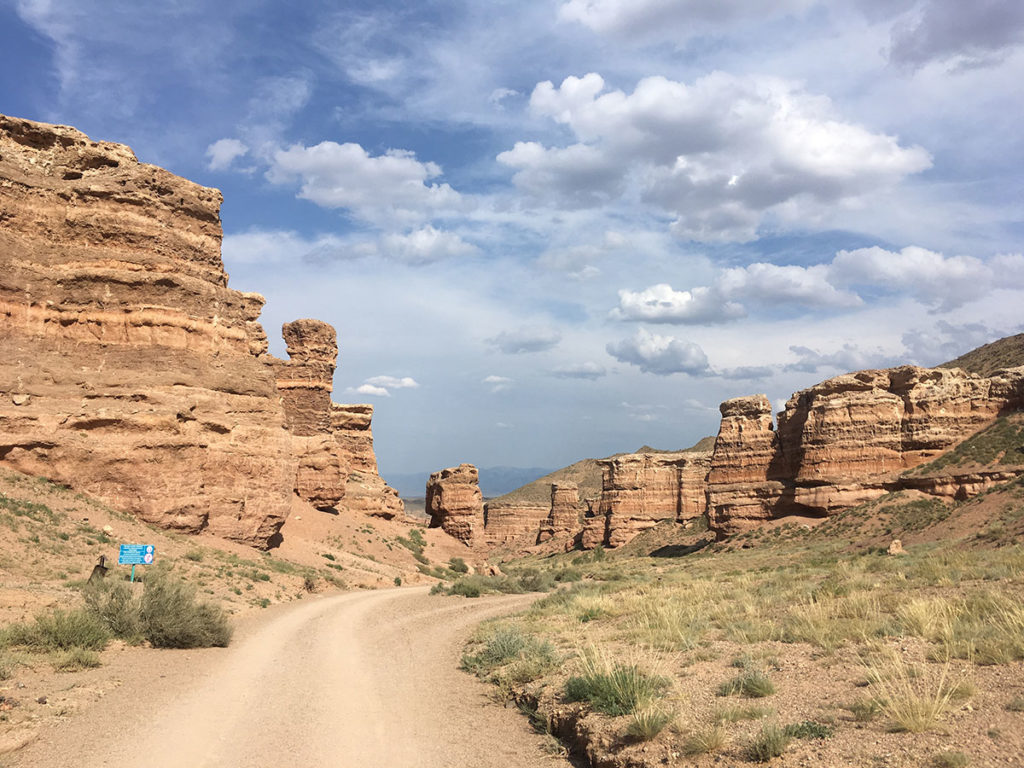 Camping in Charyn Canyon.
It's also possible to camp at the Valley of Castles but we prefer to camp in other parts of the Charyn Canyon – more private and not so crowded like Bestamak and Temirlik canyons; it's such a joy to sit and stare into the sky full of stars! Add the bonfire and scary stories about witches, ghosts, and red wolves! Our guides will tell some of them if you are not scared. In that parts of the canyon, you can experience absolute silence without any sound.
We provide all camping equipment, so you can relax and have a good time!
Rarely visited parts of Charyn canyon.
Charyn Canyon has enormous territory and not every piece looks like a "Valley of castles". There is a Moon canyon, for instance. Its relief reminds the surface of some planet. Black canyon speaks for itself. Usually, in our programs on a back road, we visit those places. In addition, we might see some hidden places, come closer to the river, and embrace the beauty of nature.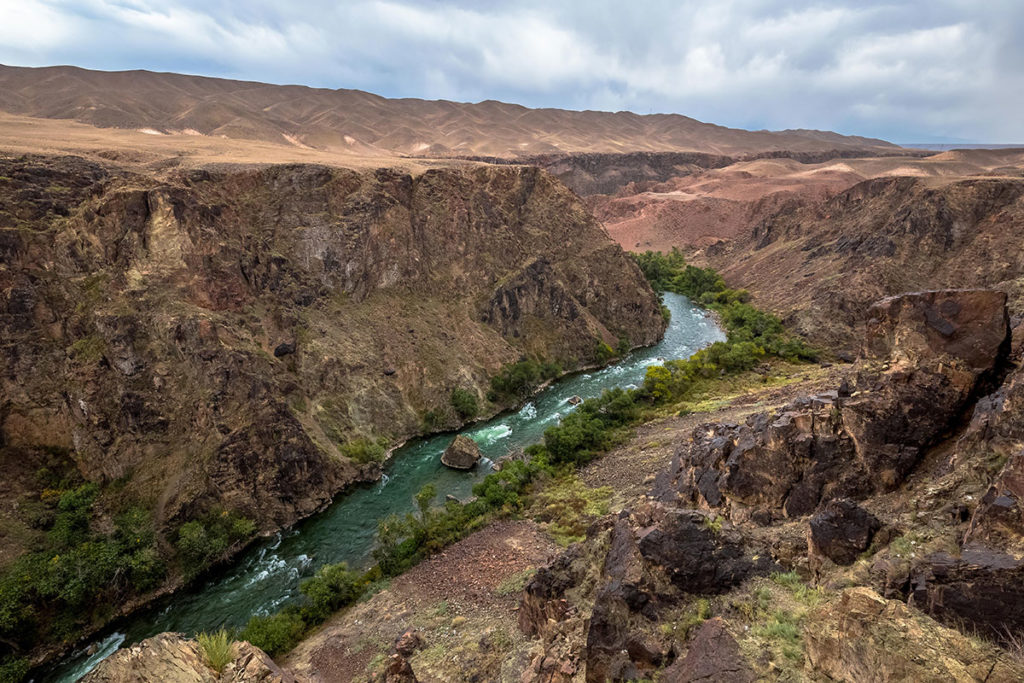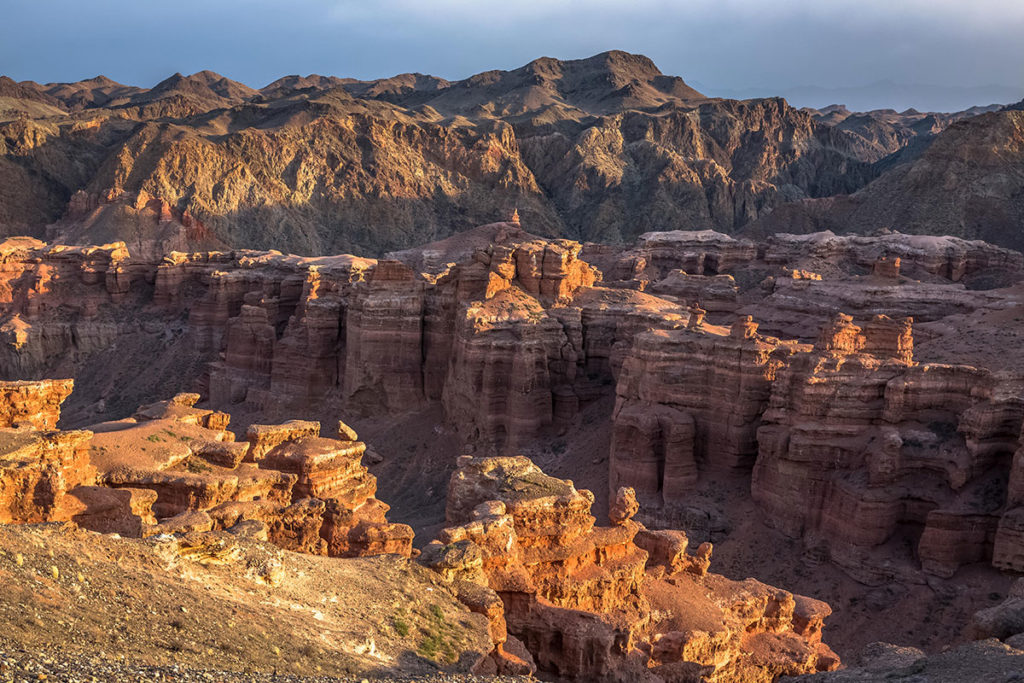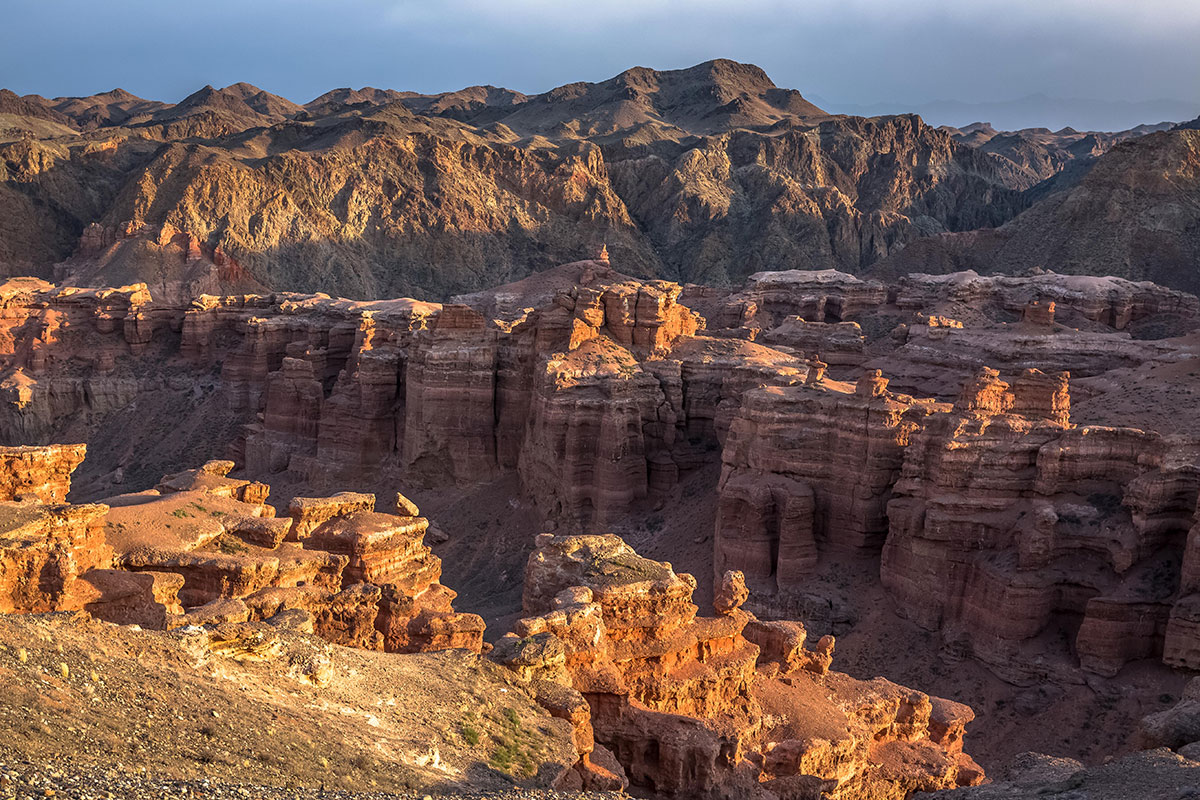 Duration: 1 Day
Charyn Canyon is one of the unique natural monuments of Kazakhstan. The canyon is about 12 million years old. It amazes with its vertical cliffs, calling to mind ancient castles created by wind, sun, and rain. Travel from Almaty for a full-day tour to see Charyn Canyon, one of Kazakhstan's natural treasures.
Price: from 80 USD per person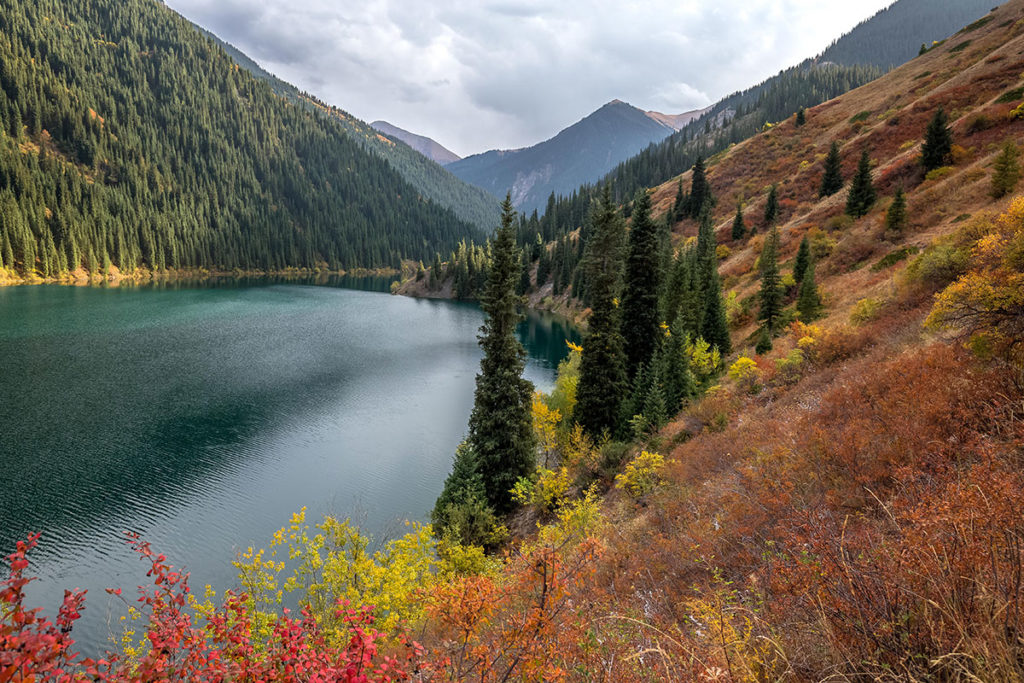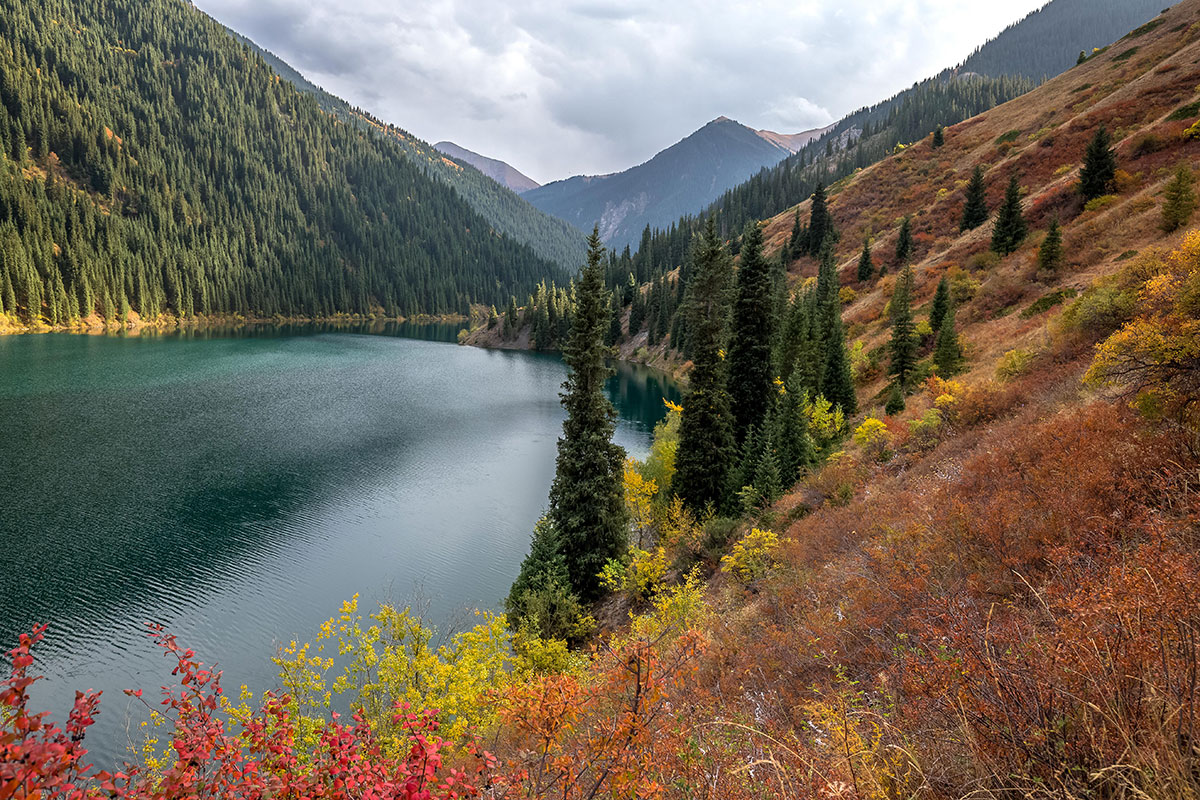 Duration: 2 Days
The Charyn Canyon is one of the unique natural monuments of Kazakhstan. The canyon is about 12 million years old and surprises with its vertical cliffs, calling to mind ancient castles created by wind, sun, and rain. Kolsay Lakes National Park is one of the most beautiful places in Kazakhstan and a 'must-see' destination.
Price: from 180USD per person
Please do not hesitate to ask us if you have any questions!
We made a short video about our trips to Charyn Canyon. Enjoy! 😉